I love a good question.
What's so great about questions?
Questions are stepping stones to revelation and doorways to discovery. A good question can take you places. It can free you from unhealthy mindsets and set you on the path to wholeness and abundant living. A good question can change your life.
If Jesus paid for it, it's yours now. If it's a promise that is included in Christ's atoning work, it's yours now. If it's a promise that Jesus solidified at the time of his death, burial, resurrection and ascension, it's yours now, 100% of the time.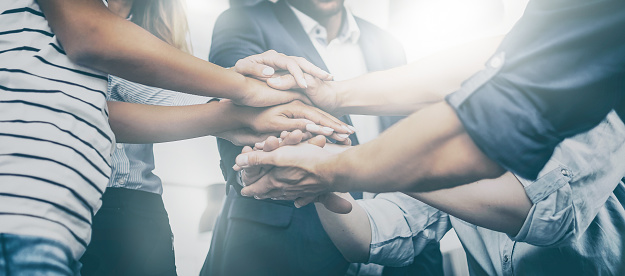 Is Healing Always God's Will?
God's promises that are available in Christ are various and plentiful, touching on just about every aspect of life. He makes promises for salvation, provision, guidance, peace, health, and much more, I am going to use the example of health and healing in this article. The availability and application of the promises in Christ are universal. As I discuss health and healing, think about which promise relates to you and your current situation.
All believers believe that God can heal. All Jesus followers agree that Jesus healed people. But we disagree on whether God always wants everyone fully healed.
Have you prayed for multiple people and seen some healed but others not, why does that happen? There are only two stories in the New Testament that address the "why."
For no matter how many promises God has made, they are "Yes" in Christ. And so through him the "Amen" is spoken by us to the glory of God. 2 Corinthians 1:20
One of the names of God is Jehovah-Rapha, "the Lord who heals." In Exodus 15:26, God declares that he is the healer of his people. The passage refers specifically to healing from physical disease:
He said, "If you will listen carefully to the voice of the Lord your God and do what is right in his sight, obeying his commands and keeping all his decrees, then I will not make you suffer any of the diseases I sent on the Egyptians; for I am the Lord who heals you." (NLT)
The Bible records a considerable number of physical healing accounts in the Old Testament. Likewise, in the ministry of Jesus and his disciples, healing miracles are prominently highlighted. And throughout the ages of church history, believers have continued to testify of God's power to divinely heal the sick.
So, if God by his own nature declares himself Healer, why doesn't God heal everyone?
Why did God use Paul to heal the father of Publius who was ill with fever and dysentery, as well as many other sick people, yet not his beloved disciple Timothy who suffered from frequent stomach illnesses?
"Isn't laying hands on the sick and confessing our healing and continually thanking God and all that still just the same old works – a mixed law and grace message? The 'you are blessed but here is what you need to do to be blessed' message that is preached in faith circles. I feel like we are just following a formula all over again when we are saying this is what we must do to receive healing." ~JM
Sadly, it is possible to turn healing into a works-thing and nullify grace. The intellect craves a magic formula, but if there is one I haven't found it. And blaming sick people for their lack of faith is unkind and unhelpful.
Why do people remain sick if we pray for them? I don't know. I don't know why some of the people I pray for are healed while others aren't.
I don't know why Jesus healed 100% of those who came to him, but I hit less than 100%. But I do know that more people are healed when I pray than when I stay silent. Love compels me to pray.
In my own life I have experienced instant healings, but not always. I have spent a lot of time trying to figure this out, but so far I don't have any good answers. In the meantime, I'm going to run with the revelation I've got and keep praying for whoever asks for prayer.
How do we know which bits of the Bible to trust?
"If God does not give and take away like it says in Job 1, how can we know which bits of the Bible are true and which aren't?" ~Matilda
That is a great question. There are many verses in the Bible that should not be read out of context. For instance, Solomon said, "Money is the answer to everything" (Ecc 10:19), but it isn't.
David prayed that bad things would happen to his enemies, which is inconsistent with what Jesus said about loving our enemies.
And there are many strange sayings in the law. For example: "You may purchase male or female slaves from among the foreigners who live among you" (Lev. 25:44, NLT)
In some of these examples, we are hearing from men (like Job) who were in great pain. If you have been in pain, you may have said things you did not mean or which proved to be untrue (like Job). I am glad these statements are in the Bible because that's how real people talk.
But how do we know which verses are good for us?
It's all good provided we read everything through Son-glasses.
Why Doesn't God Heal Everyone?
Perhaps you are suffering from a sickness right now. You've prayed every healing Bible verse you know, and still, you're left wondering, Why won't God heal me?
Maybe you've recently lost a loved one to cancer or some other terrible disease. It's only natural to ask the question: Why does God heal some people but not others?
The quick and obvious answer to the question rests in God's sovereignty. God is in control and ultimately he knows what's best for his creations. While this is certainly true, there are several clear-cut reasons given in Scripture to further explain why God may not heal.
Biblical Reasons God May Not Heal
Now, before we dive in, I want to admit something: I don't fully understand all of the reasons God does not heal. I have struggled with my own personal "thorn in the flesh" for years. I'm referring to 2 Corinthians 12:8-9, where the Apostle Paul stated:
Three different times I begged the Lord to take it away. Each time he said, "My grace is all you need. My power works best in weakness." So now I am glad to boast about my weaknesses, so that the power of Christ can work through me. (NLT)
Like Paul, I pleaded (in my case for years) for relief, for healing. Eventually, like the apostle, I resolved in my weakness to live in the sufficiency of God's grace.
During my earnest quest for answers about healing, I was fortunate to learn a few things. And so I will pass those on to you:
When Jesus Could Not Heal People
There was a time when Jesus went to his hometown and he could not heal people like he did in other towns. Some theologians say he refused to heal people due to their lack of honor, but he did heal some people , so that theory falls flat. The truth is more offensive. Let's look at this story in Mark and Matthew.
Mark 6:1 Jesus went on from there and came to His hometown, accompanied by His disciples. 2 When the Sabbath came, He began to teach in the synagogue, and many who heard Him were astonished. "Where did this man get these ideas?" they asked. "What is this wisdom He has been given? And how can He perform such miracles? 3 Isn't this the carpenter, the son of Mary and the brother of James, Joseph, Judas, and Simon? Aren't His sisters here with us as well?" And they took offense at Him. 4 Then Jesus told them, "A prophet is without honor only in his hometown, among his relatives, and in his own household." 5 So He could not perform any miracles there, except to lay His hands on a few of the sick and heal them. 6 And He was amazed at their unbelief. And He went around from village to village, teaching the people.
Now the same story from Matthew's perspective…
Matthew 13:54 Coming to His hometown, He taught the people in their synagogue, and they were astonished. "Where did this man get such wisdom and miraculous powers?" they asked. 55 "Isn't this the carpenter's son? Isn't His mother's name Mary, and aren't His brothers James, Joseph, Simon, and Judas? 56 Aren't all His sisters with us as well? Where then did this man get all these things?" 57 And they took offense at Him. But Jesus said to them, "Only in his hometown and in his own household is a prophet without honor." 58 And He did not do many miracles there, because of their unbelief.
Because they were familiar with Jesus, their carnal thinking led them to be offended at Jesus and limit his power in their lives. Carnal thinking isn't necessarily sinful or evil thinking, it's just limited thinking. Carnal thinking only looks at what it can observe physically. Carnal thinking is only open to what logically makes sense to the physical mind. They limited the power of Jesus by limiting his identity in their hearts and minds. The healing power Jesus normally displayed was limited in the lives of the people that did not accept him for who he was.
Because they didn't accept him for who he was, (God in human form, a prophet of God) they were not able to receive healing from him. Their carnal thinking led to offense, which led to unbelief, which limited his power.
Unbelief in the heart of a human can limit God's power.
God is certainly more powerful than anyone or anything, but he chose to give mankind dominion over the earth and sovereignty over their own lives, therefore limiting himself to our faith. We have the responsibility to believe and trust God. When we don't, we will not allow his power to work in and through us.
To sum up this story, it is possible for God to want to do something for and through you but you don't allow it because of your unbelief. Your unbelief is not stronger than God, he just created you in a way where you must come into agreement with him and allow him to work in and through you. God will not violate your will and the beliefs of your heart.
Unbelief Limits the Power of God
When the folks in Jesus' hometown could not receive healing from him he said it was because of their unbelief. When the disciples could not heal a believing boy, Jesus said it was because of the disciples unbelief.
We should be able to just stop there and take Jesus at his word, but we don't. We feel the need to add more to his explanation. We add more because it's hard to accept that we aren't healed because of our unbelief. It may be even harder to accept that someone you love that died couldn't receive healing from Jesus because of their unbelief. But that's exactly the answer that Jesus gives.
He does go on to say that "this kind" comes out by prayer (and fasting). But "this kind" of what? Some folks say he's talking about "this kind" of demon. But the context is unbelief, not demons. What he's saying is this, the kind of unbelief that limits healing only comes out through prayer (and fasting).
You don't gain power over higher classes of demons because you fast, that's charismatic mumbo jumbo, that's just made up. When you fast and pray, you might walk in more confidence, which looks like more power, but that's a deception. Jesus stripped all entities of authority and he shares his authority with you, you don't need to fast for more power, but you might need to pray and fast to become more confidence. God doesn't give you more faith for praying, your heart just becomes more confident in him when you take time to persuade your heart of his identity.
Unconfessed Sin
We'll cut to the chase with this first one: sometimes sickness is the result of unconfessed sin. I know, I didn't like this answer either, but it's right there in Scripture:
Confess your sins to each other and pray for each other so that you may be healed. The earnest prayer of a righteous person has great power and produces wonderful results. (James 5:16, NLT)
I want to stress that sickness is not always the direct result of sin in someone's life, but pain and disease are part of this fallen, cursed world in which we currently live. We must be careful not to blame every sickness on sin, but we must also realize it is one possible reason. Thus, a good place to begin if you've come to the Lord for healing is to search your heart and confess your sins.
Lack of Faith
When Jesus healed the sick, on many occasions he made this statement: "Your faith has made you well."
In Matthew 9:20-22, Jesus healed the woman who had suffered for many years with constant bleeding:
Just then a woman who had suffered for twelve years with constant bleeding came up behind him. She touched the fringe of his robe, for she thought, "If I can just touch his robe, I will be healed."
Jesus turned around, and when he saw her he said, "Daughter, be encouraged! Your faith has made you well." And the woman was healed at that moment. (NLT)
Here are a few more biblical examples of healing in response to faith:
Matthew 9:28–29; Mark 2:5, Luke 17:19; Acts 3:16; James 5:14–16.
Apparently, there is an important link between faith and healing. Given the multitude of Scriptures connecting faith to healing, we must conclude that sometimes healing does not occur because of a lack of faith, or better, the pleasing kind of faith that God honors. Again, we must be careful not to assume every time someone isn't healed the reason is a lack of faith.
Failure to Ask
If we don't ask and earnestly desire to be healed, God won't answer. When Jesus saw a lame man who had been sick for 38 years he asked, "Would you like to get well?" That may seem like an odd question from Jesus, but immediately the man gave excuses: "I can't, sir," he said, "for I have no one to put me into the pool when the water bubbles up. Someone else always gets there ahead of me." (John 5:6-7, NLT) Jesus looked into the man's heart and saw his reluctance to be healed.
Maybe you know someone who is addicted to stress or crisis. They don't know how to behave without turmoil in their life, and so they begin to orchestrate their own atmosphere of chaos. Similarly, some people may not want to be healed because they've linked their personal identity so closely with their illness. These individuals may fear the unknown aspects of life beyond their sickness, or crave the attention that the affliction provides.
James 4:2 plainly states, "You do not have, because you do not ask." (ESV)
A Higher Purpose
C.S. Lewis wrote in his book, The Problem of Pain: "God whispers to us in our pleasures, speaks in our conscience, but shouts in our pain, it is his megaphone to rouse a deaf world."
We may not understand it at the time, but sometimes God desires to do more than simply heal our physical bodies. Often, in his infinite wisdom, God will use physical suffering to develop our character and produce spiritual growth in us.
I've discovered, but only through looking back on my life, that God had a higher purpose for letting me struggle for years with a painful disability. Rather than healing me, God used the trial to redirect me, first, toward a desperate dependence on him, and second, to the path of purpose and destiny he had planned for my life. He knew where I would be most productive and fulfilled serving him, and he knew the path it would take to get me there.
I'm not suggesting that you ever stop praying for healing, but also ask God to show you the higher plan or better purpose he may be accomplishing through your pain.
God's Glory
Sometimes when we pray for healing, our situation goes from bad to worse. When this happens, it's possible that God is planning to do something powerful and wonderful, something that will bring even greater glory to his name.
When Lazarus died, Jesus waited to travel to Bethany because he knew he would perform an amazing miracle there, for the glory of God. Many people who witnessed the raising of Lazarus put their faith in Jesus Christ. Over and over, I've seen believers suffer terribly and even die from an illness, yet through it they pointed countless lives toward God's salvation plan.
God's Time
Pardon me if this seems blunt, but we all must die (Hebrews 9:27). And, as part of our fallen state, death is often accompanied by sickness and suffering as we leave behind our body of flesh and step into the afterlife.
So, one reason healing may not occur is that it's simply God's time to take a believer home.
Death is the ultimate healing for the believer. And, we have this wonderful promise to look forward to when we reach our final destination at home with God in heaven:
He will wipe every tear from their eyes, and there will be no more death or sorrow or crying or pain. All these things are gone forever. (Revelation 21:4, NLT)
I believe there's more than this. Feel free to add in the comment section the Revelation you've received concerning healing.
Conclusion
Consider these points…
God defines himself as a healer (Jehovah Rophe).

In the beginning, God placed mankind in a perfect garden with perfect health.

God will restore all things and place us in an eternal place of perfection with no sickness or disease.

Jesus came to earth between Eden and Heaven and healed people.

Jesus was the exact representation of the invisible God.
Healing is what God wants for you, it's clear through his sovereign acts of creation, eternity and his time as a human.
The reason we are not walking in health and healing has alot to do with the fallen world but Jesus very clearly tells us that we are not healed, and are not healing other people, because of our unbelief.
Yes, I do realize how offensive that is. I do realize that seems black and white, but if you'll go back and read this article again, you'll not find my opinions, you'll find my commentary on the words and explanations of Jesus on the subject of healing and when it doesn't happen.
That leaves us with this, we need to pray in such a way that builds faith. Our prayer life should remove doubt and unbelief from our hearts. When we believe and doubt not, all things are possible, especially if Jesus paid for it on the cross.
Here's an example prayer that can remove doubt and build trust toward God…
Father, I thank you that you love me. I acknowledge that you are a healer. You showed me through the life of Jesus that you are willing to heal those who believe. I am willing to believe you. I believe you want me healed. I yield my heart to you. I may not understand why I'm not healed, but it doesn't matter, because I believe you are a healer. I believe Jesus paid for my spiritual, emotional AND physical healing, my healing is in the spilled blood of Jesus and the stripes on his back. Father, I trust you, I thank you that your spirit is in me, bringing life to my physical body. No matter what I feel or see in my body, I believe you want me healed and your spirit is helping my body become whole and healed. Thank you for loving me, I trust you…I pray this in the power and authority of Jesus.
The whole Bible is useful for training in righteousness, even the bits that sound unrighteous, as long as we filter everything through Jesus the Righteous One.
The Bible can provide us with truth, but it can also be difficult to decipher! Whether you're looking for some biblical direction, stumped on scriptural questions, or just want to confirm that you're already on the right track, continue following us for more biblical interpretations. 
If you found this helpful, Please SHARE it
If you believe in our mission, please, support us (click here). 
___________
If you enjoy OfficialDivineA, sign up to our email list and we'll notify you about new articles as soon they come out. No spam, we promise.
Click on this link send us your love gift : https://officialdivinea.com/support-donate/
If you died today, are you absolutely certain that you would go to heaven? You can be! Click here and RECEIVE JESUS NOW
My Support Gift
Need Prayer?
We're here for you! Our trained prayer ministers are standing by ready to agree with you in prayer according to Matthew 18:19. click here to submit an online request.
BUSINESS WEBSITES
We are a top notch web design company, building affordable, stunning and high quality business websites. We understand that your business website is central to your brand identity, reputation and how clients

Drive traffic to your website and get followers and likes to your social media account. Let WAO Host advertise, promote, and strengthen the presence of your business. We can certainly get your website on the first page of Google for more information.
Visit www.waohost.com / Tell: 011 492 0828 / WhatsApp: 073 641 9751 / Email: Orders@waohost.com