Is He Losing Interest? 12 True Reasons Why Men Lose Interest In A Woman
So you have met a nice guy and things are going well between you. He does his best for you and he makes all kinds of plans with you and you know for sure that he likes you.
Then suddenly out of nowhere…
He seems to lose interest

He makes less contact with you

He is not trying as hard anymore
What brought this on?
Maybe you're worrying about your current partner losing interest in you? 
If so, read on. This article reveals the 12 most common reasons a man loses interest in a woman. 
However, before we dive into these reasons, it's important you read the following sentences carefully. 
When men lose interest in their partner, they often begin to look elsewhere for potential alternatives.
Sadly, many of them stay with their existing partner until everything is prepared for them to 'jump ship' to a new girlfriend. 
Here are the 12 reasons why men lose interest in a woman:
1. Efforts don't match
If he does his best and you don't. it won't be long before he starts to get distant and aloof.
Effort in relationships do not have to be the same in value, it just has to be significant enough to count. You've just gotta to give back. If not, the relationship will look pretty one-sided and resentment will start to build.
2.

Your insecurity
As a woman, if you're the type who constantly nags your man about other women and/or keeps a check on him and his phone every now and then, he'll know you're very insecure. Interrogating your man about his female friends and questioning his every move is going to make him lose interest in you eventually.
3. You're not supportive
You should always let your man know that you're riding for him, that you've got his back especially if he is one who's obviously doing his best to do right by you.
If your words and actions rarely show support or any interest in the things he holds dear, he might start to feel that you really do not care about him
3. Cheating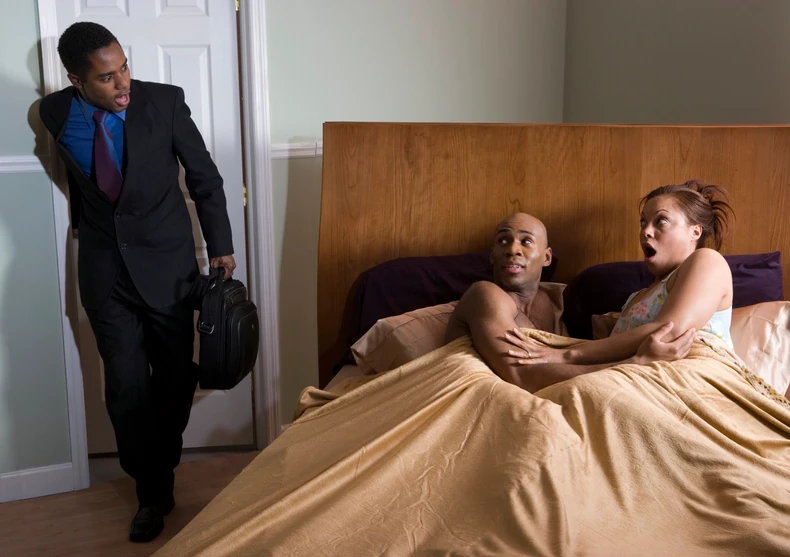 Men are notorious for finding it difficult to deal with a woman who cheats on them. No one does, but men have a notoriety for being more intolerant to it. That's actually ironic, though, as women actually tend to forgive cheating from men a lot.
4. Life has become stressful for him.
When life becomes too stressful, a lot of our priorities and the important things in our lives begin to take a backseat. When something stressful or unexpected comes up in a man's life, then that's where all of their time & energy goes. So imagine you're in a beautiful relationship with someone and your relationship is the focus of your time, so it gets all the attention and love it deserves. But if something unexpected comes into your life, then that's going to take all of your time and energy. So this is what often happens with men – and it's not that they are losing interest in you –  it's that their time and energy have been placed on something that needs more of their attention right now.
5. Difference in sex drive
If the gap in the sex drive between him and his girlfriend is vast, it will affect the relationship adversely and it won't be long before the man gets fed up.
If the woman has a higher sex drive, or if he has a higher sex drive, something's going to get terribly wrong as some point. This is why it is better to always have that conversation about sexual compatibility early enough.
6. Unrealistic expectations
Much of the literature on relationships is focused on finding your soulmate, someone who will make your life easier. However, this is an illusion and fraud. Like life, all relationships require management and self-discipline to be successful. We have to focus on the things we like and disregard the things we don't.
7. Disrespect
Nothing makes people fed up more than constant disrespect. Being belittled, being made to feel like nothing, having your importance questioned and being made to feel like your presence, opinions and being doesn't count for much… anyone would seek to get out of a relationship under circumstance as this – most certainly men would, too!
7. It feels too forced.
This point links and follows on from the previous point – if a relationship or connection feels too forced a man is going to lose interest. He doesn't want to force things, he wants it to be a natural connection. He wants you to be like his best friend that he loves and shares intimacy with. Wouldn't it be weird if your best friend kept trying to force your relationship to work? Being best friends with someone works because it's not forced and it's natural. So, when there is this feeling of the relationship being forced then the man will push away and it will come across like he is losing interest.
Now, this is not to mean that effort should not be put into the relationship. Like painting or building a house, effort does need to be put in to create the masterpiece. However, if you really don't feel like painting and you are trying to force a beautiful piece out, it's not going to come out as you wanted it to. This same approach needs to be taken for relationships. If it's feeling too forced, then a step back needs to be taken to allow the natural progression of the relationship to take place.
Men will really jump ship quickly they feel like there's too much pressure on them to make the relationship work. As we've already spoken about, men love a challenge, but they don't like to feel like they have to take on the challenge, they want to take it on in their own time. By giving men space and less pressure, they will be happier to connect to the relationship.
8. He found someone else.
This could unfortunately be one of the reasons why he might have lost interest in you, and probably what you are most afraid of, but it does have to be spoken about. So, you know how when you're not allowed to do something, that makes you want to do it even more? Well, men knowing that they are not allowed to be with other women whilst they are in a relationship with you, so it makes them want to pursue other women even more. So why would they even want other women if they have you? Well again, it's never really about you, it's always about them getting bored and unsatisfied so they are always looking for the next game to play.
So this ties in with the previous point, the excitement & chase is gone, so he's now looking for his next challenge. Now it's not necessarily another specific woman he is looking for, he is just simply looking for his next challenge to complete, which usually comes in the form of another woman.
It's important to know that when a man finds someone else, it's usually nothing to do with you, and it's usually always something that's going on inside his mind. Men will often have this insatiable need for something more, which they think they'll find in other women, when really what's going on is they aren't feeling connected to themselves, and will therefore never be happy or complete.
9. Men don't like women who like to be treated like a princess always. So, if you are one of them, try to be more independent.
10.

 
Your temperament and anger are highly damaging for a relationship. Men don't like anger and rage in women. So, you need to be calm.
11. He feels like you don't need him or appreciate him
This is another typical male behavior…
But it is important for men to feel important. He wants to feel that you need him.
If you always act independently, you therefore actually say to him:
"I don't need a man."
"My life is great as it is."
"I don't really care about us."
This will set his alarm bells off. He doesn't feel important and respected at that moment, which is making him more distant.
It is very ironic but men can lose their interest because they have a feeling that the woman is not interested.
You can easily avoid this by telling him that you need him. I don't mean that you should literally say this to him, but ask for his help now and again. Even when you don't really need his help, the point is that it will make him feel appreciated.
12. He has doubts about the relationship
When your relationship is not going very well, it could be because he has doubts about the relationship.
At that moment he is not completely certain whether you are the person he wants to spend the rest of his life with.
And because he has doubts, you get the impression that he is losing interest. You instinctively want to do something about this as fast as possible.
You want to know where you stand and of course, make the relationship work
That is understandable, but he is definitely NOT interested in any serious talks or difficult decisions during this time.
So keep that in mind when you want to get him interested again as fast as possible.
You can mention to him briefly how you feel, but give him time to make up his mind in peace.
This is some of the reasons why men lose interest in a woman. You can mention yours in the comment section below!

It's absolutely possible to get him interested again once he loses interest.
More often than not it comes down to giving him space, waiting patiently, not rushing to any conclusions and immediately assuming the worst.
Love,
Divine.
If you found this helpful, Please SHARE it
If you believe in our mission, please, support us (click here). 
___________
If you enjoy OfficialDivineA, sign up to our email list and we'll notify you about new articles as soon they come out. No spam, we promise.
Click on this link send us your love gift : https://officialdivinea.com/support-donate/
If you died today, are you absolutely certain that you would go to heaven? You can be! Click here and RECEIVE JESUS NOW
My Support Gift
Need Prayer?
We're here for you! Our trained prayer ministers are standing by ready to agree with you in prayer according to Matthew 18:19. click here to submit an online request.
Loading…
BUSINESS WEBSITES
We are a top notch web design company, building affordable, stunning and high quality business websites. We understand that your business website is central to your brand identity, reputation and how clients

Drive traffic to your website and get followers and likes to your social media account. Let WAO Host advertise, promote, and strengthen the presence of your business. We can certainly get your website on the first page of Google for more information.
Visit www.waohost.com / Tell: 011 492 0828 / WhatsApp: 073 641 9751 / Email: Orders@waohost.com