How to read the Bible
Let me start by explaining that contrary to popular opinion, the Bible is not a book of rules for right living. No, the Bible is ALL about Jesus. Every page speaks of Jesus, God's Son, the object of His delight!
Jesus said that man shall not live by bread alone, but by every word that proceeds from the mouth of God. If it is important to eat our meals every day, how much more feeding on God's Word? Jesus wants us to know that we need God's Word even more than our daily meals. He made us, so He knows best what our bodies need daily.
But He answered and said, "It is written, 'Man shall not live by bread alone, but by every word that proceeds from the mouth of God.'" Matthew 4:4
The actor Charlie Chaplin once entered a Charlie Chaplin lookalike contest and lost. True story.
Why did Charlie Chaplin go unrecognized? Surely it was because we see what we expect to see. No one expected the real Charlie Chaplin to show up, so no one saw him when he did.
Even so, it was quite an oversight. It's not like Charlie Chaplin was unknown. At the time, he was the most recognizable person on earth. Along with the other contestants, he would have been scrutinized to see how much like Chaplin he was. Yet nobody saw him.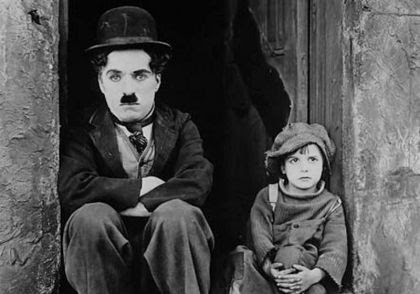 The same principle applies when we come to the scriptures: We see what we expect to see. Or to put it another way, what you believe determines what you see.
Earn $50 right away with by signing up here:
If you believe the Bible is full of rules we must keep to please the Lord, you will find rules whenever you read the Bible. And if you believe we must work hard or avoid sin to please God, you will find tasks to complete and sins to avoid on every page. Our beliefs filter what we see.
Expect to see Jesus on every page and in every book from Genesis to Revelation.
Is this not why the Bible was written—to reveal Jesus? Is it not his story? All the histories, poems, laws, songs, and stories of the Old and New Testaments point to him. To paraphrase Augustine, "Jesus is in the old concealed; Jesus is in the new revealed." Or to quote The Jesus Storybook Bible, every story whispers His name.
the Bible is not about us. It is all about Jesus and what He has done for us. Yet, when you find Him in the Word, you find yourself in Him for "as He is, so are we in this world". (1 John 4:17) You discover that as He is righteous, accepted and favored before God, so are you. As He is full of health, wholeness and life, so are you!
Beloved, I want to show you how when you see Jesus in the Word, you experience His life. Jesus said these amazing words, "…I have come that they may have life, and that they may have it more abundantly." (John 10:10) He also said, "…The words that I speak to you are spirit, and they are life." (John 6:63) In other words, you allow Jesus' supply of life to flow in your life when you see or behold Him in the Word. This is precisely how you are transformed from glory to glory. (2 Corinthians 3:18) As you keep beholding the Lord and His glory, you'll be transformed—from sickness to health, from knowing only lack to experiencing abundance, and from having an unforgiving heart to having a joyful and loving heart.
Now, when I say "see Jesus in the Word", I don't mean seeing Him in the flesh or just reading about Him as you would read a novel. I mean seeing His goodness toward you, His manifold excellencies and glories, and especially His perfect sacrifice for you.
It is no wonder that Proverbs 4:22 tells us that God's words are "life to those who find them, and health to all their flesh." So if you are under the weather or if symptoms are attacking your body, double up on God's medicine. Simply feed more on God's Word, and you will find life and health flowing through your body again.
Jesus said that man shall not live by bread alone, but by every word that proceeds from the mouth of God. If it is important to eat our meals every day, how much more feeding on God's Word? Jesus wants us to know that we need God's Word even more than our daily meals. He made us, so He knows best what our bodies need daily.
THE EMMAUS ROAD EXPERIENCE
My friend, you will feel like jumping up and running around when the Holy Spirit unveils Jesus and His glory to you. I'm telling you, it gets my spiritual hormones bubbling and puts goose bumps on my goose bumps! This is what makes reading the Bible an exciting adventure. There's so much life imparted! It's not about how many chapters you have read or how much Bible knowledge you have accumulated. It's all about seeing Jesus and having a personal encounter with Him. It's all about having an intimate relationship with Him and receiving His generous supply of life!
I like to call this the Emmaus Road experience. When Jesus opened up the Scriptures to two of His disciples along the road to Emmaus, and "expounded to them in all the Scriptures the things concerning Himself" (Luke 24:27), it had a profound effect on the dejected disciples. Their hearts burned within them with the warmth of God's love as He showed them how the stories, feasts and laws in the Old Testament books were all talking about Him and His sacrifice at Calvary.
Have you tried Airbnb? Sign up with my link and you will get up to R825 ZAR off your first trip. https://www.airbnb.com/c/officialdivineaa?s=13&shared_item_type=9&virality_entry_point=13
And at the end of that life-producing Bible study, the disciples were no longer a tired, confused and depressed duo. They were divinely uplifted and energized, and even walked the whole seven miles back to Jerusalem. That's what seeing Jesus in the Word and receiving His life will do to your body and soul! 
With that in mind, let's consider the first four words of the Book of Revelation:
The Revelation of Jesus Christ… (Revelation 1:1a)
What is the Book of Revelation about? It's about Jesus. It is the revelation of Jesus Christ. Sure, it's about other things as well. But like the rest of scripture, it is principally about Jesus, who has come and is coming again.
The New Testament was written by people who saw Jesus, and this is true of John's Revelation.
"I saw one like a son of man," said John, "and his face shone like the sun," (Rev. 1:13, 16). The old apostle saw Jesus in all his glory and was told to "write what you see" (Rev. 1:11). When we read Revelation, we are reading what John saw. If we see what John saw—Jesus—we are reading correctly. If we see something else, such as a projection of ourselves and our shortcomings, we are reading it wrong.
It is tempting for us to study the scriptures to find stuff we must do, but a healthier approach is to see what Jesus has done and is now doing. For instance, in one of the seven letters, we find Jesus walking among the lampstands. It sounds mysterious, but it's a powerful revelation of Christ-with-us. The lampstands, Jesus explains, are the churches. Jesus is walking among the churches.
How does this help us? It sets us free from the false image of an aloof and distant Lord. Jesus is among the lampstands meaning he is with us and for us. It's good news for those who feel far from God.
How to read scripture in context
Any preacher worth their salt will tell you that we need to read the Bible in context, but what is the proper context? Jesus is. He is the Living Word who gives meaning to the written word.
The word context means weave together. We take the words and weave a story. Try and weave a story from scripture without the central thread of Jesus Christ and you could end up with a bad story. This is why we need to wear Son-glasses when reading scripture. We don't read the Bible to find principles for success (although it has plenty) or rules for living (ditto); we read it to connect with the Author of Life. We read it to grow in the grace and knowledge of Jesus Christ.
IT'S REALLY ALL ABOUT JESUS
Many of the Bible stories, parables and even Old Testament feasts and laws are actually about Jesus, His love for you and His finished work at Calvary. The Bible is really all about Jesus: He is the magnificent, watertight ark of salvation in the ancient flood of Noah. In the story of Abraham's sacrifice, He is the strong and youthful Isaac, who carried the wood (the cross) up Mount Moriah (Mount Calvary). Then, on Mount Moriah, He is the true sacrificial ram sent from the Father and caught in the thicket.
In the life story of Joseph in the Book of Genesis, Jesus is our heavenly Joseph. He came to His own, but His own did not receive Him. Rejected by His brothers, He found comfort in a Gentile bride, and became a blessing to the Gentile world. But He has not forgotten His brothers, who will recognize Him at His second appearance. Isn't this the story of God's ancient people, Israel? They rejected their Brother-Messiah, but will acknowledge Him at His second appearance.
In the love story of Ruth, He is our heavenly Boaz, our willing and most able kinsman redeemer. In the law of the Hebrew servant, He is that faithful servant, the one who said, "I love my master, my wife, and my children; I will not go out free," and who was pierced and who remains a servant forever. (Exodus 21:5–6)
In the Book of Leviticus, the details of His sufferings and crucifixion are hidden in the details of the offerings. In the Book of Judges, when Samson stretched out his hands and pushed against the two pillars moments before his death (Judges 16:29–30), what do you see? The cross of Jesus! Like Samson, Jesus accomplished more (against our enemies) in His death than in His life on earth.
"Whatever you do, remember to get your daily feeding of God's Word. Read your Bible in the comfort of your home or in the office during your lunch break. Play sermon CDs while driving to work or doing household chores. If you prefer something more visual, watch DVDs on the preaching of His Word. Choose whichever form you prefer and get His Word into you!" – Ps Joseph Prince
Beloved, you cannot live when you stop breathing. In the same way, you cannot live without the Word because it is the very breath of God which gives you life and health!
While you may already be familiar with many of the stories in the Bible, read them again with fresh eyes, trusting the Holy Spirit to show you God's grace and compassion toward you. You won't be disappointed. God's Word gives life! You will experience His abundant supply of life as you simply allow the waves of His love and glory to wash over you!
The Bible can provide us with truth, but it can also be difficult to decipher! Whether you're looking for some biblical direction, stumped on scriptural questions, or just want to confirm that you're already on the right track, continue following us for more biblical interpretations. 
If you believe in our mission, please, support us (click here). 
___________
If you enjoy OfficialDivineA, sign up to our email list and we'll notify you about new articles as soon they come out. No spam, we promise.
Click on this link send us your love gift : https://officialdivinea.com/support-donate/
If you died today, are you absolutely certain that you would go to heaven? You can be! Click here and RECEIVE JESUS NOW
My Support Gift
BUSINESS WEBSITES
We are a top notch web design company, building affordable, stunning and high quality business websites. We understand that your business website is central to your brand identity, reputation and how clients

Drive traffic to your website and get followers and likes to your social media account. Let WAO Host advertise, promote, and strengthen the presence of your business. We can certainly get your website on the first page of Google for more information.
Visit www.waohost.com / Tell: 011 492 0828 / WhatsApp: 073 641 9751 / Email: Orders@waohost.com